GRANTS MANAGER
Beyond Planning For Tomorrow ... again
Because the grant search is tough in anew climate, it is important to get in touch with your strengths, to play to your strengths, and to plan for what you care to accomplish with the grant project over the course of the program.
Envision a concept or let me bounce several ideas of visions for your company.
Guidance to locate funds and online sources.
mailto:P.O.Box number 1201 Eatontown, New Jersey 07724 USA
I am able to write 3-5 pages for your grant proposal in the required time.
I am able to manage the project for you efficiently.
I am able to write mid project reports so you discover new heights. $17,000 or $300.00 per hour.
732-542-4818 leave a message.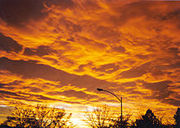 Here is a Grant Writing Tip:
One of the greatest challenges of those who seek money is to put your visions with the items of interest or concern of the people who propose grants or funding sources. At the present time, there is a certain amount of respect to realize innovation and technology. Sometimes you able able to neatly match paths or concerns to your grant project and discover the knowledge that you and the source are going to be happy.
Here is another Grant writing tip:
Beware usage guidelines . Use a font size that is seen by the naked eye. Make sure the words are arranged so people proceed at a pace. Use short paragraphs. Try to avoid insider terms.