PROPER PATHS AMONG THE CHOICES
BEYOND PLANNING WHAT IS NEXT ... again
Transitions happen as we age or are required to be developed for rising to meet all challenges. In situations in life you need to what amounts to a good coach. To help size up where you are , where your strengths lie, what paths to investigate next.
Are there some curves in your pathways?
At various stages of our lives we do become stuck, rooted in place. Many Times we see we need to change or move on. A coach has a way of of a clearview, the coach is able to be objectiv, and perhaps has the perspective of been there done that to evaluate what is going on and guide you to your next mission in life. Tell you that You come first. Take your time. Make the time. No one canl turn things around except you.
Make the call.
732-542-4818 I am going to return a Message.
Your time is valuable.
Set aside time and listen.
Do the homework assignments and tasks on your own. $700 or $300.00 per hour.
Make it a great day.
Make it happen.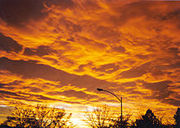 Socially connected groups of people:
Y, Echo, or Millennials: born 1982-2002
X Generation : born 1965-1982
Boomers : born 1946-1964
Matures : born 1900- 1946
Reach out for companionship on the trip. You are not alone.
Why you need to network:
In this economic environment today's climate requires each of us to set up relationships with a cast or system of:
-- friendly people
-- colleagues or teams at work in your positions
-- managers or elders who are wise view things clear
-- leaders who cheer us all on as a team
and other life and career coaches.
You shoulds get circles of partners among these people.
some of the circles may overlap.
you should be the center circle or subset and the others keep you
active alive encouraged and offer friendly compassion on your way.
these are people who contact you when its been while since they heard you.
People and relationships are the vehicle on the enjoyable travels on the edge.
Take time to pass a pleasant period of time .
.